This machine is a new degassing mixer for aluminum molten treatment. If aluminum molten contain impurities such as gas and oxide, it may occur quality problem for products which is made by the aluminum molten. We made many improvements over years and finally succeeded to perform high degassing effect to remove impurities by Micro Bubble Generator.
Small Bubble Size
Compared with conventional mixer, the bubble size which comes from the mixer is much smaller. Bubble stay in molten longer and absorb impurities and float to the molten surface. After removing the impurities on the surface, molten get clean and it leads less defect.
Easily Installation In Small Space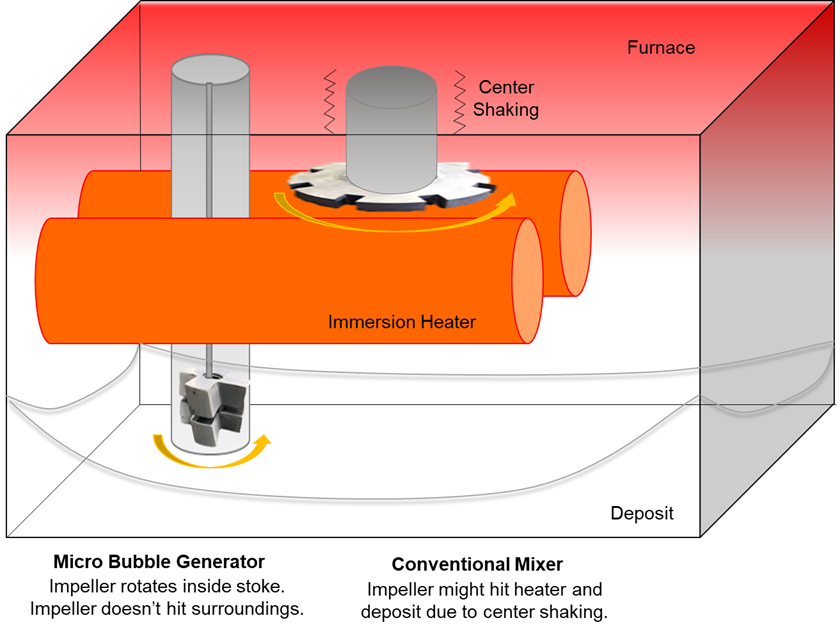 Because of the structure as above, you can install micro bubble generator in small space such as small furnace, LP furnace and gutter. The outer diameter of Micro bubble generator is only 102mm.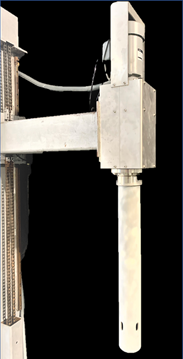 Free from Maintenance
When using conventional mixer, oxide are built up in the corner of furnace and around immersion heater. It causes that furnace cannot keep much aluminum volume as before. And built-up oxide around heater deteriorate heat conduction and increase the amount of electric energy. Thus casting manufactures have cleaned furnace regularly, but recently they prefer purchase new furnace since cleaning consume much of time, labor and expense.
On the other hands, if you use Micro Bubble Generator, the new mixer delays oxide generating in the corner of furnace and among heaters by inducing flow in the entire furnace. Accordingly it extend service life of furnace.
Microbubble Download Link
If you have any questions, please feel free to contact us.