Ladle for Molten Aluminum (Large for Aluminum 200g / Small for Aluminum 50g)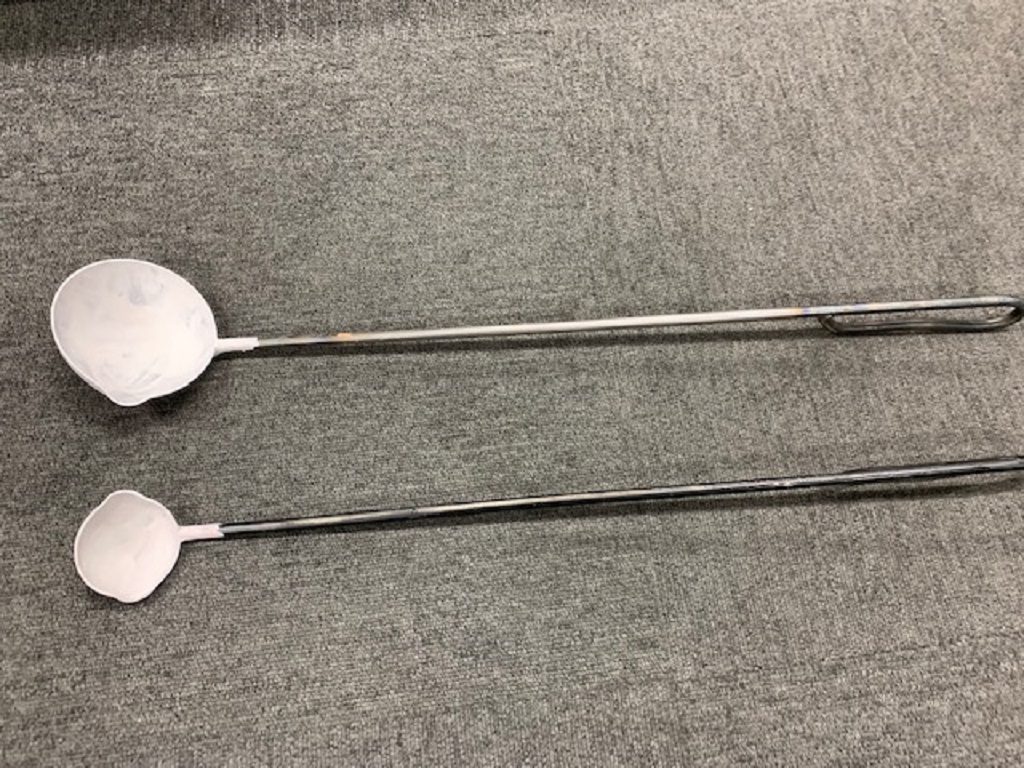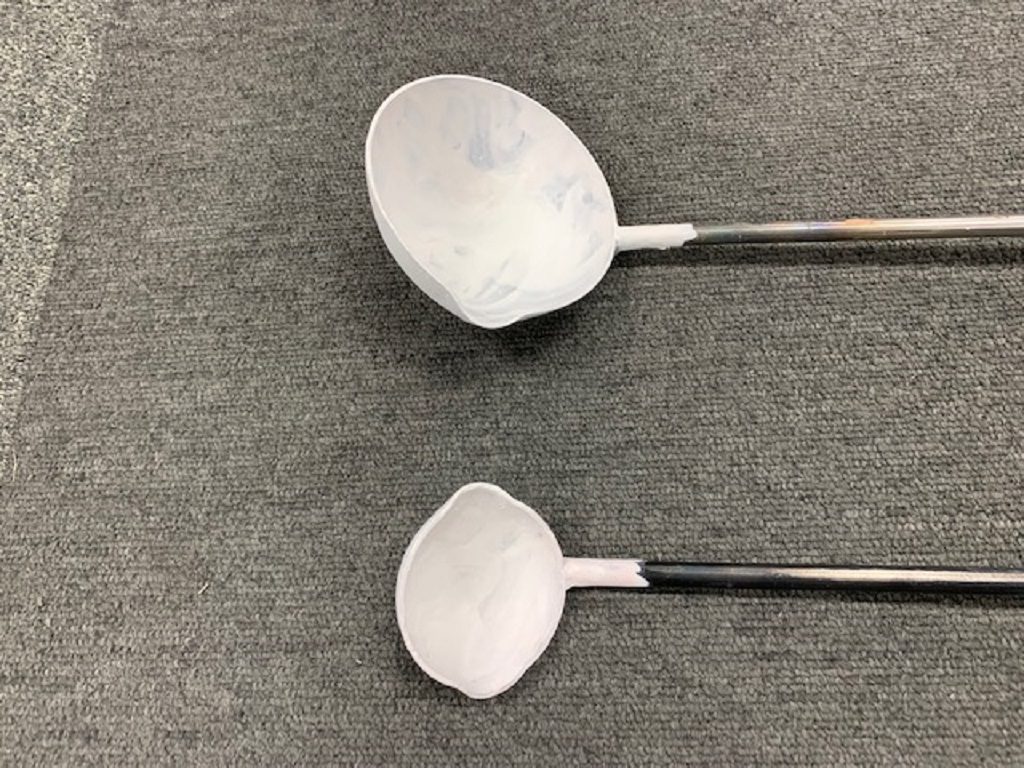 This is ladle for the molten aluminum.Cup and holding bar are coated by mold lubricant. Lengths of both is 550mm.
They contain SUS430 and chromium steel which prevent melting loss.
Please use this ladle for sampling from the furnace.
Ladle for Molten Aluminum (Aluminum 500g)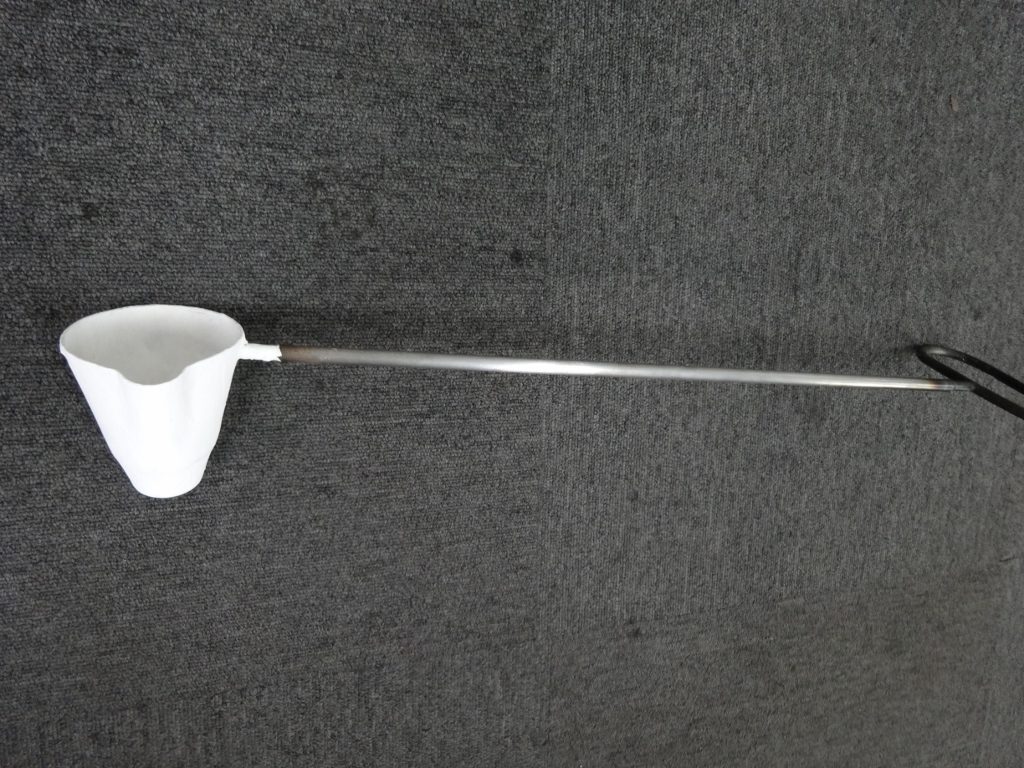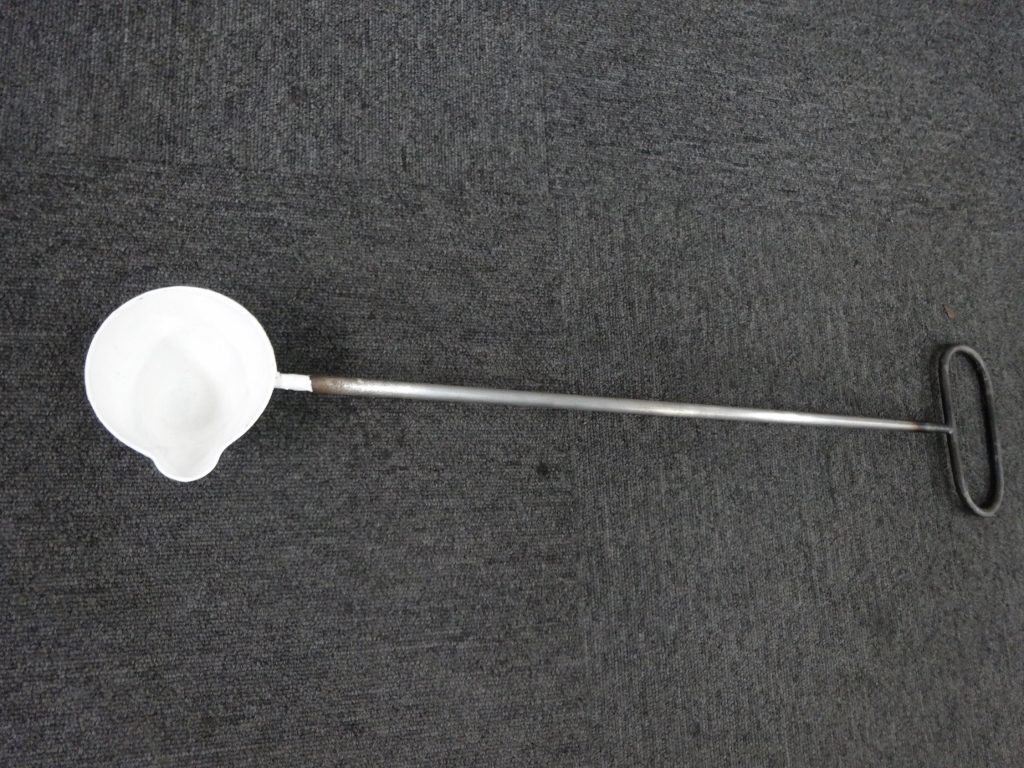 The length is 1,000mm.It is formed of the same material as other size.

If you have any questions, please feel free to contact us.