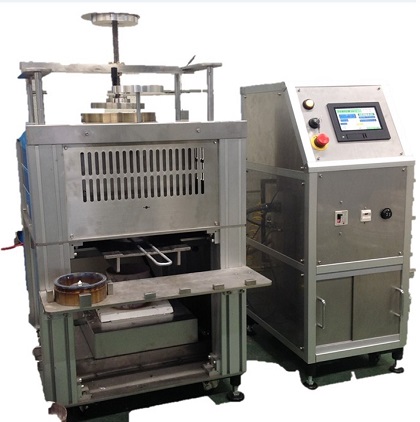 IA500
Filtration Test
The IA500 allows a simple monitoring of quality. By doing filtration tests, you can measure the aluminum transit time per unit of filtration weight. The shorter the filtration time, the higher the probability of good quality aluminum.

Before degassing, the total inclusions are 0.32 mm2/kg with a filtration time of 1 35 sec. After degassing, the total inclusions are 0.05 mm2/kg with a filtration time of 65 sec.
As you can see from the analysis image, the filtration time is shorter when there are fewer impurities on the filter.
Filtration Test Procedure
About 3 kg of molten aluminum is filtered through the filter in IA500.
In a typical filtration tester, molten aluminum is poured into the device. In that case, the results are affected by oxidation during the pouring in the device and by the impact of dropping in the device.
The IA500, on the other hand, does not have the risk of such effects, as the aluminum is fed into the apparatus in its pre-melted state and melted in the apparatus. After filtration, impurities are deposited on the filter.
Consumables List
Below is the consumables list for IA500.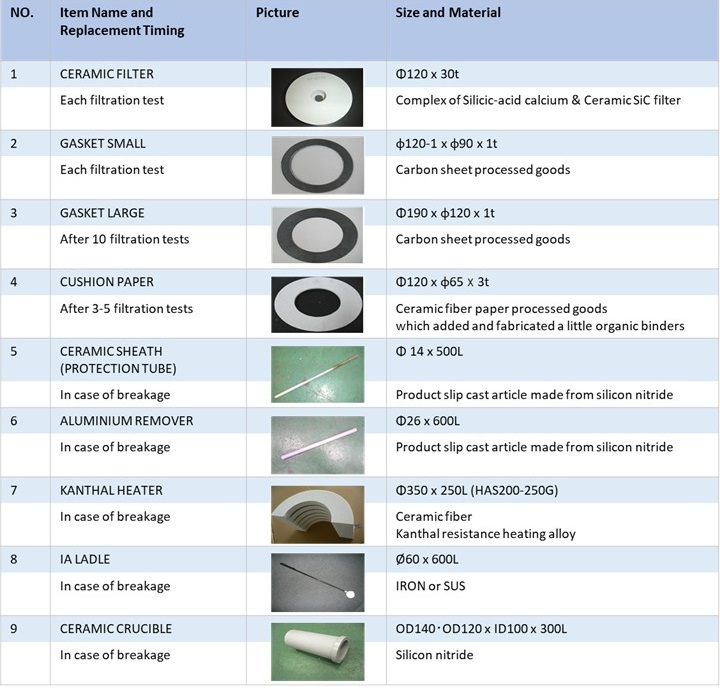 If you have any questions, please feel free to contact us.