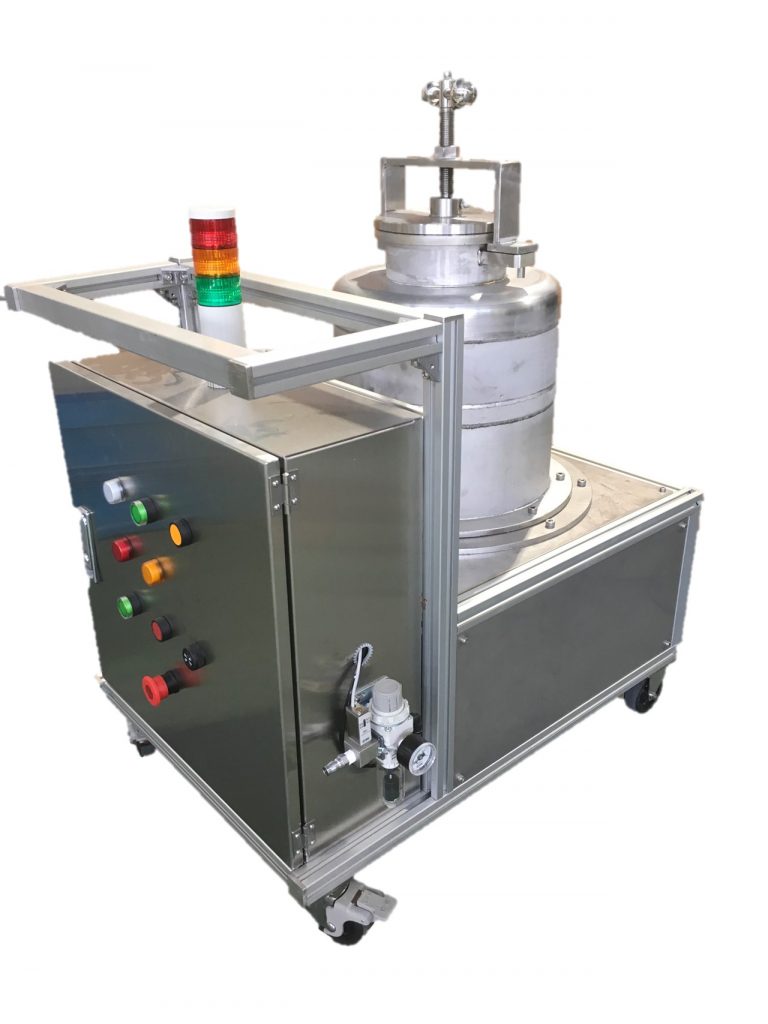 Because treatment gas is light pressure, It can be avoid the splash of aluminum.
Injection volume: 2kg/min
Treatment Gass: Ar or N2
Primaly side of Pressure: < 0.2MPa
Injection Presure: 0.1 ~ 0.2MPa 
Size: 800 x 600 x H1200(mm), Weight: 70kg
・Accuracy of flux injection is within 5%
・No specific technique is necessary.
・Easy maintenance, and applied stainless steel body in order to against the corrosion.
・Compact size with caster gives no limitation of location.
※Do not remain the flux inside tank after usage.
Feeder Download Link
If you have any questions, please feel free to contact us.