New page of Vocalmass was uploaded!
We would like to introduce Vocalmass. This apparatus measures inclusions contained aluminum.
Since the quantity of recycled aluminum is increased, the oil component is contained inevitably. Vocalmass can measure the contained H2, H2O and oil component by following measuring method.
Let test aluminum piece release gas by heating
Measure the gas until mass number 100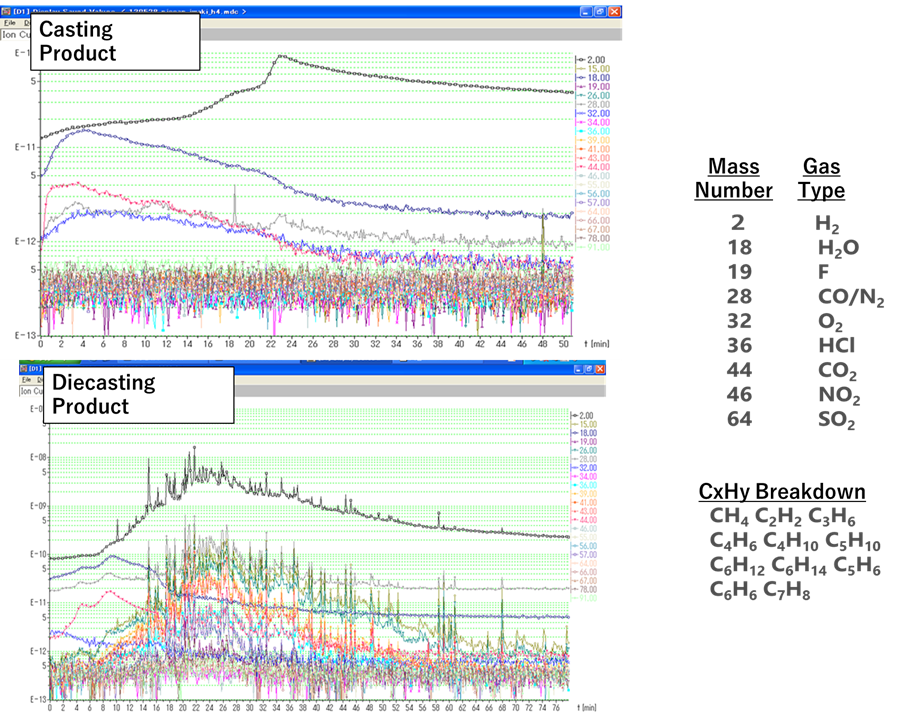 Customer can grasp the gas amount for each gas type, and take measures to improve the quality of aluminum. If you are interested in this measuring method, please do not hesitate to contact us. You can send the sample piece to us, which should be φ10 x 40mm.